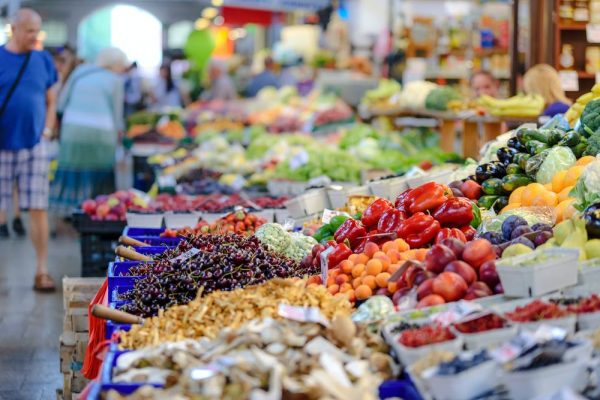 Whereas in a business context, retail business is an activity of marketing products, both goods and services, which is carried out in retail or in units directly to end consumers for household or personal use, not for resale.
Retail is a very important part of the marketing distribution channel and the channel of communication between producers, retailers and consumers.
Communication Channels
As a retail communication channel, it basically involves a direct relationship with the end consumer. In this communication channel it usually begins with a manufacturer trying to provide information on the advantages of a product and providing offers and price discounts through retailers. Furthermore, retailers act as a mediator between producers and customers and communicate the feedback given by customers to producers or wholesalers.
Marketing channel
As a retail store marketing channel, it is the last channel where customers make the decision to buy or not. Therefore, these retail stores can be used as an important marketing channel for a brand. The right placement, banners, advertisements, offers and other strategies can be implemented by manufacturers to increase their sales in these retail stores.
In the retail business there are several characteristics as follows:
Retail businesses sell goods in units
In selling goods, retail businesses do so in units. Therefore, it is very important to promote goods in order to attract buyers. In promoting goods, it must also be able to explain the features and advantages of the product concerned either clearly or briefly, concisely and clearly.
The retail business deals directly with consumers
As the end of the supply chain, the retail business will deal and deal directly with consumers. In this modern era, the retail business needs to have a product payment system and process that is not easy, fast, and secure. Not only is the payment process involved in the retail business it also means understanding market price competition in order to provide the best price for consumers and get maximum profit.
The retail business has various types according to consumer needs
With the characteristics of a retail business that serves a massive number of consumers and often involves many products in it, retail business is automatically divided into various types.
Read more: 3 effective ways to use social media as B2B marketing
Companies in the retail sector usually work with several other businesses operating in the retail supply chain. The supply chain consists of:
Producer
Parties who produce goods using machines, raw materials, and labor.
Wholesaler
Parties who buy goods from producers and sell them to retailers.
Retailers
The party who sells goods to the final consumer individually and at a higher price.
Consumer
Parties who buy goods from retailers for personal user
Entering 2021 the Covid-19 pandemic that has hit the economies of many countries, including Indonesia, has not yet ended. However, the availability of a vaccine, which is expected to be distributed in early 2021, brings fresh air and hopes for an end to this pandemic.
As we have seen, 2020 has been a shocking year for retail entrepreneurs with declining retail sales which is almost an 80% decline due to the impact of the Covid-19 pandemic. Therefore, with the emergence of the Covid-19 vaccine, Indonesian retail entrepreneurs community (APRINDO) are optimistic that retail business will grow better in 2021.
(Visited 67 times, 1 visits today)