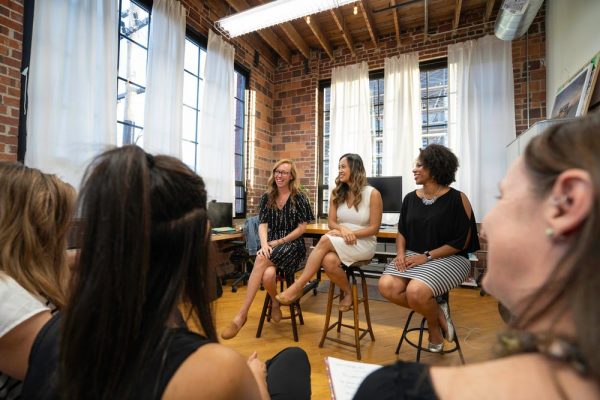 In the business world, understanding marketing strategy is very important to know and study because in general it covers many things, from all production activities, buying, selling, and exchanging goods and services involving people, business actors or between companies.
To be able to carry out all these processes when a business is built, one of the main focuses that needs to be matured is the target market. Determining the target market of the business that you are engaged in is key in the development of your business, because the business model and strategy aims to be able to develop your business so that it can grow and progress rapidly. So far there are two basic types of business that are often applied to determine market strategies, namely Business to Business (B2B).
B2B is a sale of products or services made by a company and intended for other companies. Meanwhile, B2C is a type of business that sells goods or services to individual or group consumers directly.
Both B2B and B2C have very different types of business models. Here are the basic differences from B2B and B2C such as:
B2B vs B2C competition
Competition is very common in doing business. B2B has a slightly low level of competition. However, the real competition for B2B is reputation and connections. To get clients, the business owner must increase his reputation. In contrast to B2C, of ​​course, it has a very high level of competition. Competition occurs in various sectors and scales. Starting from big companies to cottage industries.
Customer segment
If you look at the outline, the B2B market prospects tend to be smaller. As is known, the number of entrepreneurs will be smaller when compared to consumers or users of a product. So that B2B has a very small and specific sales potential. Whereas B2C has a very broad market and the possibilities are almost endless.
Marketing strategy
Strategies that can be taken for B2B businesses are to strengthen business quality, service quality, to communication with customers and always make improvements to your business. In addition, you can try marketing your product through the B2B marketplace, Indotrading.com.
Meanwhile, the B2C strategy requires you to build a wide network for each line of business, both in terms of marketing and product distribution. At times like this you can create campaigns on social media and websites and you can also create marketing strategies in the form of advertisements in print media, brochures, or e-commerce.
Read more: Best food proposal ideas that won't go wrong
Decision making
Buyers in the B2b model really need a lot of consideration in many ways as well as long-term benefits before buying a product. So do not be surprised if the decision-making process until the transaction process is carried out over a long period of time. It is also different from buyers of B2C products. Since the product to be purchased is used in a narrow and personal scope, decision making is done individually.
Management
In B2b management there are very different characteristics of social media, namely prioritizing solutions and reference experiences in business to business rather than business to customer, while B2C is more customer centric, while business to business focuses more on industry and companies, and does not require social public relations on type of Business to Business. However, in B2C social public relations is an inseparable part of the overall marketing program.
The most basic differences from a B2B marketing target are service, product quality and trust. Whereas in B2C you must prioritize customer satisfaction with a product and competitive prices.
(Visited 311 times, 1 visits today)