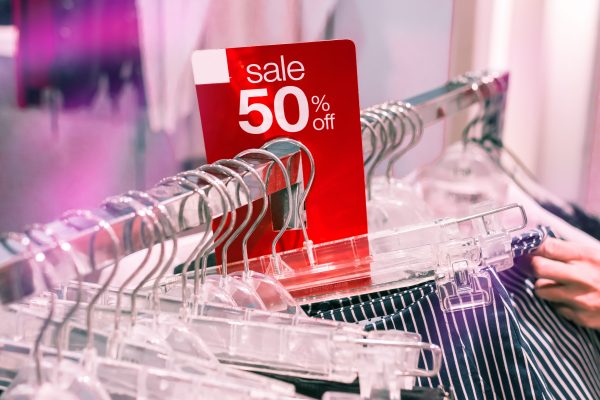 In 1887, Coca Cola changes the competitive map of soda drinks in the world. They made a breakthrough in the world of product marketing strategy by distributing a free coupon.
If a coupon was exchanged at a specialty shop at that time, the owner was entitled to a free bottle of Coca Cola. So, what does it all mean? That's right, brand awareness.
In terms of sales concept, Coca Cola is said to be losing money. But in terms of marketing, Coca Cola made a big profit. At least 1 in 9 people in the United States at that time tasted the taste of the carbonated drink.
Until now, product marketing strategies have developed rapidly. Not only bonuses, by distributing coupons, but also tactics to 'cross' prices (read: discount). But when the two are compared, which one is the most profitable?
Read more: The untold story of Tiktok
Product Marketing Strategy
Bonuses and discounts are two different marketing strategies but with the same goal, namely to provide lower prices to their customers. The method used varies according to the wishes.
Bonus: Something you get "for free" within a certain period of time.

Discount: A discount in order to get a product cheaper.
These two types of marketing strategies are usually carried out in welcoming certain celebrations, starting from Harbolnas, Religious Celebration Day to Black Friday. However, there is also a business that always gives bonuses or discounts every day.
Again, the choice is up to you.
Why we should give discount or bonus?
Discounts and bonuses do not provide a sales advantage. However, if it is sold on a large scale, it is possible to increase profit.
On the other hand, some of the research below explains why you need both types of product marketing strategies:
Bonuses bring happiness
Based on the study conducted by Dr. Paul J. Zak, coupons can have an impact on customer happiness. In return, the customer will come back to buy the second time he comes (if the product is high quality). Research from Paul shows customers will experience an increase in oxytocin 38% and 11% happier than before. Then, the heart rate will decrease 5% more likely to be stable, causing a feeling of relaxation. It's what makes customers feel happy. This emotional element is very important for business owners. Because, if they get happy customers, these customers will not hesitate to promote the product to their own friends.
Increase in Sales
Discounts and bonuses make no profit but they both generate retention. In short, customers who get one of these types of product marketing strategies will come back to buy the product. Furthermore, it is not impossible that he will invite his friends to come. Statista said that the number of discounts and bonuses this year exploded to reach 31 billion coupons. From this amount, it can be calculated that the average sales increase in small and medium enterprises could reach 17.7% better than the previous year.
Promotion brings purchases
There are two shoe brands, namely Adidas and X Sports. Everyone knows Adidas so no matter how expensive it is, there will still be people who want to buy it. So, what about X Sports? If X Sports were as expensive as Adidas, maybe they would never sell. So, they have to do promotions such as buy 1 get 1 or discount prices. With that, the hope of making a purchase is wide open. This opinion is supported by a research conducted by RetailMeNot. Their research shows that discounts or bonuses make 80% of consumers feel they have to buy the product even though the brand is still not that big.
In short, the product marketing strategy must be done somehow. But if you look at the level of efficiency, which one is better between a discount and a bonus?
Read more: Best food proposal ideas that won't go wrong
Conclusion
Generally, the answer is a bonus. Several years ago, Kent Hendricks did a little research on car sales. In a show room, there are two similar cars promoted by two different techniques, namely discounts and bonuses. The first car was given a certain discount. The second car was given a bonus or extra additional features in it, such as custom seats etc. Of the two types, cars purchased at a discount get a rating of 4.95 from the 1/7 figure. Meanwhile, cars with bonus features get a rating of 5.27 from the same figure.
The second case study is based on the price of a 9 ounce body lotion which was originally $ 13. After a few weeks, there was a change in product marketing strategy, namely by giving a discount of around 35% and giving a content bonus of around 50%?
Economically, you can calculate it like this:
In the discount version, 35% of the normal price is $ 8.76. Or, save about 0.96 dollars per ounce.
In the bonus version, there are an additional 4.5 ounces so the total is 13.5 ounces. Save about 1 dollar per ounce.
What do you think about the two types of product marketing strategies? Do you have any other opinions? Write in the comments below!
(Visited 50 times, 1 visits today)