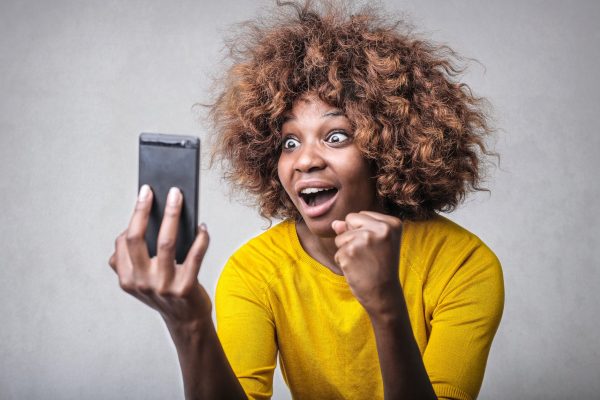 Who doesn't know TikTok? The social media for video sharing from China is now loved by many people in the world. Born in September 2016, Tiktok is now transformed into a social media that cannot be underestimated. In Q1 2019, they managed to occupy the first position in the Apple Store for the most downloaded apps. They beat their older seniors like YouTube, Instagram, Facebook and Snapchat.
With a short video concept, Tiktok offers something different from its competitors. They can upload a 15 second video with filters and background audio that can be selected at will. Not only that, Tiktok has now shifted from being just a medium for expressing itself, to becoming a medium for brand promotion. How is the story of Tiktok's journey from the start to being able to penetrate the top of the global social media competition?
Read more: Marketing word of mouth, the best strategy to promote your product
From China to the world, How Tiktok wins the heart of global community
Tiktok was originally named A.Me and finally changed to Douyin and launched by ByteDance in China in September 2016. Zhang Yiming as Founder of ByteDance said that Douyin had the potential to be successful globally, because 1/5 of the world's internet users were China at that time. Because of this, they decided to release Douyin internationally in 2017.
Unexpectedly, Tiktok managed to grab the attention of the world community. According to Sensor Tower, Tiktok was ranked first as Thailand's most downloaded app in early 2018. After that, they continued to grow and were downloaded by many people around the world. A number of world celebrities such as Justin Bieber, Will Smith, Jessica Alba, and Jennifer Lopez also use Tiktok.
The move to merge with Musical.ly made their move even more unstoppable. Thanks to the support of existing users and data, their steps on the world stage have skyrocketed and become a threat to applications such as Facebook and Instagram.
How Tiktok threatens Facebook and Instagram
Facebook and Instagram are known as the two top social media with the highest number of users and downloads in the world. The existence of Tiktok also threatens their existence. In the most downloaded application data on the App Store according to Sensor Tower, Tiktok managed to rank first in Q1 2019 as he mentioned. Surprisingly, they came in first place 5 times in a row.
These achievements prove that they continue to evolve to provide new things to the world community. They have managed to retain old users while attracting people who have never used Tiktok before. Even though it excels on the App Store, Tiktok ranks third behind WhatsApp and Facebook Messenger. However, they have been seen as a competitor that must be taken seriously.
The Journey to be the number one apps
As of May 2020, the number of Tiktok users has reached 800 million worldwide. Surprisingly, nearly 50 percent of that number came from India with 467 according to Sensor Tower. Meanwhile, it is known that most users come from Generation Z and the average time to use this application touches 52 minutes and the average number of videos viewed reaches 1 billion views per day, a very fantastic number.
When compared to Instagram, Tiktok's move is phenomenal. Within two years, they were able to hit the 1 billion users mark. Of course, this is also accompanied by the percentage of Instagram's growth which has slowed down from 5% to only 3.4%. If this continues, it is not impossible if Tiktok will bypass Instagram.
Tiktok is getting more and more popular in Indonesia
Tiktok's presence in Indonesia is not smooth. They were blocked by the Ministry of Communication and Information in 2018 because they were considered to have a negative impact on children. According to Semuel Pangarepan as the Directorate General of Aptika Kominfo at that time, there were contents that were considered immoral, harassment, religion, pornography, and others as reported by Kompas.
However, Tiktok has skyrocketed again, when a number of Indonesian celebrities such as Dian Sastrowardoyo, Gisella Anastasia and Sandiaga Uno also use the application. Coupled with a number of influencers who also use it, so this application is back in popularity. Moreover, there is a share feature that can share videos via other social media accounts such as Instagram and Twitter so that people can share the results of their videos on other social media. Moreover, they also use Tiktok to promote the brand so that this is considered to be able to shift Instagram's existence as a business promotion medium.
Read more: SWOT analysis example for F&B business
Fardi Yandi: Tiktok is an effective business promotion tool
In an interview we conducted with the Founder of Creative Social, Fardi Yandi, he said that Tiktok could be a social media for effective brand marketing with a more targeted target user. This has been proven by the Guess jeans brand. In 2018, they campaigned for the #inmydenim movement, where, they invited all users to wear Guess jeans while giving the hashtag inmydenim. The results are quite phenomenal because Guess was able to skyrocket thanks to that.
Fardi Yandi said, Tiktok's new feature, Feed could be a new weapon that would further increase Tiktok's prestige and beat Instagram. Of course, Instagram functions can change. This can ultimately lead to a shift in Instagram's function from a promotional medium to just being an application for visuals, because they use the photo medium for expression.
(Visited 126 times, 2 visits today)