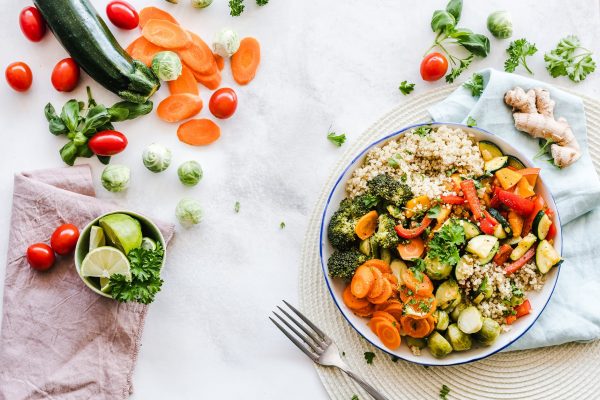 The Covid-19 pandemic has changed people's lifestyles and even community activities such as physical distancing and doing more activities at home, not only wearing masks, washing hands, and keeping our distance or what we know as the 3M movement.
However, people tend to live a healthy life by changing their diet habit. Healthy food is chosen as one of things that may increase their immunity in this time.
Because many people have realized the importance of maintaining a healthy lifestyle, it has made the healthy food business more and more attractive to many business actors and the wider community. The health food business itself has actually been around for a long time.
Initially, the healthy food industry was developed due to the need for a healthy life in order to avoid disease. During this pandemic, it can be said that a healthy lifestyle can be a very profitable business opportunity. Besides being profitable and promising.
Read more: Business packaging opportunity in 2021
If you are interested and want to try a business opportunity selling healthy food, here are tips that can help you in building healthy food business:
Observing people's interest toward healthy food business
You have to make observations of people's interests and the target market to make it easier to determine market segmentation to market the healthy food you want to sell. In this case, you can also observe what types of food are being favored by consumers or the public.
Here are some examples of healthy food that you can sell:
Salad
Assorted juices
Various variants of herbal herbal medicine
Healthy catering home or office
Healthy snack
Various healthy drinks
Make sure the food's quality
In healthy food business, the most important thing, of course, is quality food ingredients. You have to look for healthy and quality food ingredients for the healthy food that you are going to sell or offer. You can find these ingredients in supermarkets, suppliers or in the marketplace. The use of organic ingredients can be considered alternatives for healthier foods than using non-organic ingredients.
Ensure your finance
The next tip is to arrange a financial or capital budget that suits your business needs. Because of the large scale when starting a business, it needs to be adjusted to the capital owned. Calculate the capital needed wisely and wisely to open your healthy food business.
Determine the selling price
In determining the selling price, you are required to calculate all the budgets, both from the margins obtained, expenses for main raw materials to material costs, labor costs, and other costs that you need to spend to make one portion of food. If you have finished calculating the budget then you can determine the appropriate selling price. Competitive selling prices can be one of the power of buyers.
Read more:  Best food proposal ideas that won't go wrong
Do an effective promotion
Promotion plays an important role in a business. Try to promote your  business by offering it to your family and closest relatives. Besides, you can create a promotion through social media, which is known as one of marketing channels that can reach more people.
Give an attractive packaging
In addition to good taste, the packaging of a food product is also important. Thus, you must provide the best packaging for every healthy food product you make.
(Visited 5 times, 1 visits today)