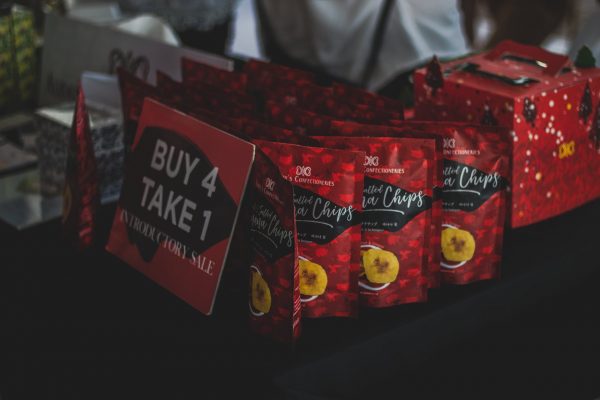 Success in the business world, especially in the culinary world, cannot be separated from unique and attractive food packaging. As the saying goes from the eyes down to the heart. Of course, you will definitely prefer food / drinks with attractive packaging, rather than mediocre packaging?
A data shows that during the COVID-19 pandemic, the sales rate of food and beverage packaging has increased by 5% – 10%. This increase was triggered by the trend of changing consumption patterns of people who prefer to buy food and beverages with a more attractive and hygienic packaging concept. This is evidenced by the sales of up to Rp. 1.18 trillion or an increase of 63.65%.
Apart from being food packaging, food packaging is also one type of business that is currently popular in the midst of this pandemic. In 2020, this business will experience a significant increase in profits. So, what are the opportunities in 2021? Will it remain as popular and profitable as in 2020?
Read more: 3 effective ways to improve business through B2B social media marketing
Food packaging business opportunities in 2021
Reporting from Antara, the Managing Director of SMKL, Ang Kinardo stated that the packaging business will continue to flourish in 2021. This is because the food and beverage industry is one of the industries that will be encouraged, especially in the industrial plan 4.0.
That way, all related fields will receive benefits, including the food packaging industry. Of course, this is good news for business people engaged in the food business.
Types of food and beverage packaging
Maybe you only see food packaging as limited to plastic. However, there are many packaging variants that are usually used in food or beverages. In the following, there are several types of food or beverage packaging that are often used.
Mika's Lunchbox

The type of mica lunch box packaging is the type of packaging that culinary businesses are most looking for. Usually this mica lunch box is used for packaging in the form of heavy food. This type of packaging is sought after because it has an affordable price and can keep food in good condition.

Mini Packing Box

Mini packaging boxes with unique designs are currently on the rise and are widely used by culinary entrepreneurs in packaging their food products, for example, such as the modern bread and rice box businesses.

Vacuum Bag

This type of food packaging is very suitable for those of you who are in food business such as seafood, meatballs, fish, meat, beans, and sausages. This packaging is used to increase the durability or long expiration of a product. Usually the material is made of Nylon, so that air cannot enter again as well as the air that is in the package.

Standing Pouch

This type of food packaging is suitable for light snacks such as chips, or as a container for wrapping granola, even coffee. This type of packaging is also easy to find, even this type of pouch packaging has its own advantages, the contents are not easily spilled and it is easier to find out which size or dose is adjusted. The type of standing pouch also has various types such as zipper pouch, which is often used.

Food Pail and Food Tray

This type of packaging is usually shaped like this cube bowl. This type of food packaging is most often used, especially during food festivals or for those who are culinary business people. Food packaging like this makes it easier for consumers when they want to consume it directly. In addition to a food pail, the culinary business using a food tray is no less practical and economical.
Read more: Ways to sell expensive products with brilliant marketing tricks
Tips for running a food packaging business
In pursuing the business world, especially in the packaging industry, there are a number of things that must be considered so that the business runs well so that it brings opportunities for success. The following are things that must be considered so that your packaging business runs smoothly and grows rapidly:
Doing Consumer Research

In starting any business, consumers are the main thing that must be considered first so that you can analyze market conditions. Doing research directly by meeting and asking about what kind of needs they want will have an impact on the progress of your business.

Design and Materials Used
Make sure to use ingredients that are safe for health and quality so that consumers don't feel disappointed, and can trust your packaged products. Apart from using quality materials, the product design that you will use will also greatly affect your future business. Make sure to use non-market product designs and always be creative in designing your product's packaging. Apply new ideas to produce unique packaging that is out of the market.
It should be noted that apart from being able to run this packaging business with a small amount of capital, it can also be done as a home or secondary business.
(Visited 222 times, 1 visits today)