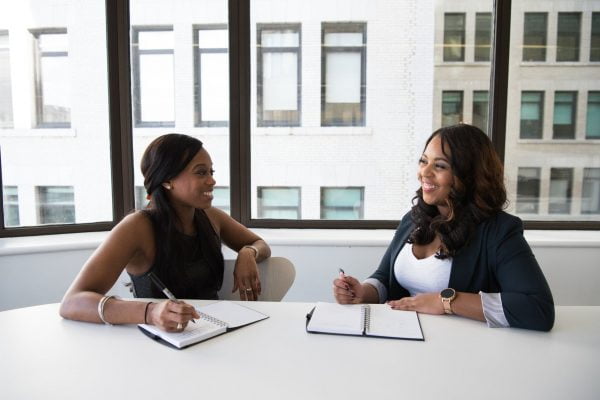 A business plan or what is often referred to as a business plan is very important for a business, especially for small businesses. Having a business plan will give you direction and help you focus on running and growing your business. A business plan is a document that summarizes the operational and financial goals of a business with a detailed plan and budget that shows how the goals will be realized.
Read more: 5 ways to start your business smoothly
In the business plan there are 5 elements that are the main keys to the business plan, such as:
Your Business Description
Your business description should provide a brief and simple description of your business. Do not give too much information that is not important, in addition, include the type of business, either in the form of products or services that you or will provide and who your target audience is.
Your Competitors
Is your competitor someone in the same line or type of business, or is it more focused on an industry segment, or product/service? The purpose of defining your competitors is to determine who is your most successful competitor or your toughest opponent, which you should pay close attention to. And by identifying you can find out and learn about what makes them successful maybe in terms of product offerings, best prices, services provided and so on. Once you have this information you need to think about how you can beat them, however, it is important to be realistic.
Your Marketing
The first thing you need to do with your marketing is to clearly and in detail explain the benefits of your product or service to your target customers and state how your product or service differs from your competitors. Your marketing strategy should focus on the right channels for you. In this case you can take advantage of social media channels like Facebook, Instagram, Twitter and Google+. But keep in mind that the most important considerations with a marketing plan are knowing where your market is, knowing how to access it, and engaging your customers.
HR in the business plan
In running a business, you need a team with the right skills and experience for your business. Make sure you have the right people in the right roles. By having the right team or HR from your business plan, it can be helpful to create an organizational chart that includes roles and responsibilities within the company. From an investor's point of view, they want to see that you have a team that has the relevant experience to make your business a success.
Your Financial Data
Your business plan should include this balance sheet to outline your current financial position in a generally accepted format, and your current income statement in a generally accepted format. This will help give investors an idea that you have a strategy going forward.
Read more: Tips to find the first hand supplier for your business
Stages or Steps in Making a Business Plan
If you already understand the meaning of a business plan and the things that are the main keys of a business plan, then the next step you should know is the stages or steps in making a good business plan.
The following are the 10 steps to writing a business plan:
Make a summary of your business or venture.
Write your company description.
Summary of market research and potential.
Do a competitive analysis.
Describe your product or service.
Develop marketing and sales strategy.
Compile your business finances.
Describe your organization and management.
Describe your funding request.
Create attachments for official documents
(Visited 32 times, 1 visits today)