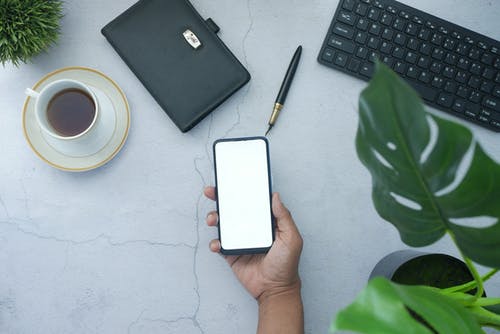 rse, falls on the supplier that most effectively offers products or services that match or exceed your business needs.
So when you are looking for a first-hand supplier, it is best to ascertain your business needs and what you are trying to achieve by buying from that supplier, rather than just paying for what the supplier is willing to sell you.
For example, if you want to reduce the time it takes you to serve a customer, a supplier that offers faster delivery will rank you higher than a supplier that competes solely on price.
First-hand suppliers are manufacturers who directly produce products in large quantities or in large quantities. Usually what distinguishes first-hand suppliers from other suppliers is that first-hand suppliers, they have their own factories to produce their products. In addition, the prices they offer are relatively more affordable than other suppliers. Therefore, many online business people are looking for them.
Read more : 4 simple ways to boost your revenue in Harbolnas
The criteria that must be owned by a first-hand supplier that you must know for the sustainability of your business or business:
Reliability
If they let you down, you will probably disappoint your customers. For example, if your supplier or suppliers cannot fulfill and deliver your order, then you also cannot fulfill your customer's request. And if that happens then your customers will feel disappointed and will switch to your competitors.
Quality
The quality of your inventory must be consistent and good, because to keep your customers loyal to your business, quality is the main thing that you must maintain and give to your customers for satisfaction and win the hearts of your customers.
Price
The lowest price is not always a positive thing. If you want reliability and quality from a first-hand supplier, you must decide how much you are willing to pay for your supplies and the balance you want to strike between cost, reliability, quality, and service.
Strong service and clear communication
You need a first-hand supplier to deliver the goods on time, or be honest and give you a lot of warning if they can't. The best suppliers will talk to you regularly to find out what needs you have and how they can serve you better.
Financial security
This is to ensure your suppliers have strong enough cash flow to deliver what you want, when you need it. A credit check will help assure you that they won't be out of business when you need them most.
Partnership approach
A strong relationship will benefit both parties. You want your suppliers to recognize how important your business is to them, so they make every effort to provide the best possible service. And you're more likely to create this response by showing suppliers how important they are to your business.
Read more : 5 ways to maximize revenue at Black Friday
How to Identify Potential First Hand Suppliers
You can find suppliers through various channels to create a short list of suppliers as a basis for selecting a supplier or first hand supplier for your business. Apart from this, here is another way you can do it.
Trade Association and Trade Press
If your needs are specific to a particular trade or industry, there may be a trade association that can match you with a suitable first-hand supplier. In addition you can also look in trade magazines which usually feature advertisements from potential suppliers.
Business advisor
Local business support organizations, such as chambers of commerce, can often direct you to potential first-hand suppliers.
Exhibition
Exhibitions offer a great opportunity to talk to a number of potential first-hand suppliers in the same place at the same time. Before you go to an exhibition, it's a good idea to check if the exhibitors are relevant and a good fit for your business.
Website
Nowadays, which is supported or facilitated by the internet, you can take advantage of it by visiting the website. All you need to pay attention to is the search for the right and relevant keywords, making it easier for you to get the right choice of first-hand suppliers and are direct producers or first-hand suppliers. In addition, during the search process you can also see the products and prices offered which are listed on the website pages you visit.