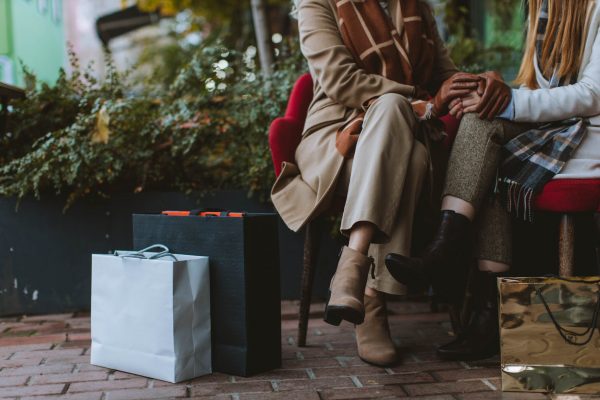 As we all know, Harbolnas 2021 event is counting days. Harbolnas 2021 event will be held on December 12, 2021.
National Online Shopping Day or what Indonesian usually call Harbolnas has become the largest online shopping event held every year in Indonesia since December 12, 2012.,
Initially, Harbolnas aimed to invite and educate Indonesian people to shop online by safe, easy and convenient considering it can be done anytime and anywhere.
Harbolnas was first initiated by seven e-commerce major platforms such as Lazada, Zalora, BerryBenka, Pink Emma, ​​Bilna, Traveloka and Luxola. Receiving a positive response from Indonesian people, since then many e-commerce companies have participated in celebrating Harbolnas every year and December 12 is commemorated as National Online Shopping Day or Harbolnas. However, now days it is more commonly known as the 12.12 event.
Read more: A-Z about why cashless is important for your business
This Harbolnas celebration usually encourages some e-commerce to compete most attractive discounts and vouchers shopping for their customers. Their customers will compete one another to get discounts and vouchers offered by the e-commerce.
In the condition of the Covid-19 Pandemic, there is an increase of online shopping trend in Indonesia.
The fears and concerns of Indonesian people have made online shopping a trend during the Covid-19 pandemic. Many people choose to shop online ranging from primary to tertiary needs.
This Harbolnas event is a very big opportunity for e-commerce and customer to get maximum benefit. The e-commerce can gain more profit and the customer itself can get the product they need with lower price. This makes the Harbolnas 12.12 event has high participated during the Covid-19 pandemic. Looking back on Halbolnas 2020, the transactions increased by 328% from 2019. Of course, it has very high chance Harbolnas 2021 transactions will increase even more compared to 2020.
So, what are the tips that must be prepared for companies during Harbolnas 2021 in order to get maximum profit?
Promotion on various channels
Of course, the public needs to know that the company is participating in Harbolnas 2021 event. So it is necessary to do promotions through various channels such as company's social media and website regarding what kind of promos are offered to increase public awareness. Do maximum promotions and make sure customers are interested in participating in the event..
Plan offers and product prices
Entrepreneurs must plan an analysis of the products and promos offered in order to get maximum profit. Make offers that can make customers want to shop more, such as bundling products, discount vouchers, lower prices, cashback and others.
Improves business operations
Harbolnas will certainly increase orders and make the team very busy processing them. If operational conditions are not improve, it will lead to the risk of human error such as stock not sync, lost items, undeliverable items and others. Entrepreneurs need to understand and improve their operational flow from upstream to downstream so this risk does not occur.
Checks sales performance analysis
Analysis what products are most in demand. The results of this analysis can provide an overview of what stock items need to be prepared more.
Stock up product
Company needs to ensure the availability of products that will be offered during Harbolnas 2021. Make sure the stock provided the offered by the company during the Harbolnas 2021 event. This is done to avoid the risk of running out of stock during Harbolnas 2021 event..
Inventory management is certainly a crucial thing for the company. Especially at the current Harbolnas 2021 event, as Covid-19 pandemic conditions make people shop more online. Of course, many people will be tempted by the promos for Harbolnas 2021.
Companies must manage stock inventories effectively, efficiently and profitably to prepare for Harbolnas 2021. Some of the advantages of stocking up during Harbolnas 2021, among others:
High chance to get maximum profit.
Increase positive reviews from customer.
Increase customers's trust.
Fulfill the customer needs and market demand.
Maintain company and business stability.
Reduce the risk of delays in delivery
Read more : Electronic stamp is officially released in Indonesia
Paper.id provides solutions to assist companies in stocking up during the Harbolnas 2021 event. Paper.id provides PapeyPay Out service where you can pay the bill for suppliers by credit card without the need of an EDC machine.
You can stock up your items for Harbolnas 2021 event and can pay later. Paper.id also provides cashback if you pay with credit card via Tokopedia. So what are you waiting for? Stock up your items using a credit card and get maximum profit at Harbolnas 2021!
(Visited 69 times, 1 visits today)