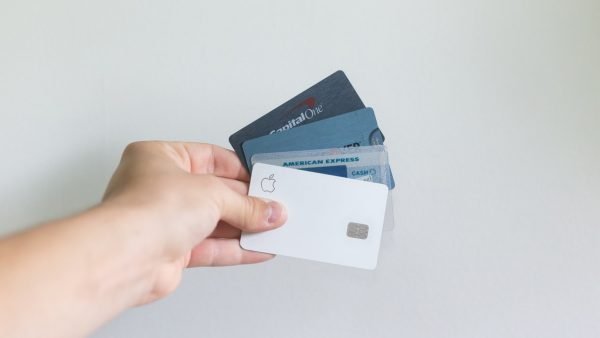 The development of the digital world that is increasingly advanced today has changed the payment system in the world such as the emergence of credit card. Currently, the global remittance market is dominated by interbank transfers, both direct deposit payments and instant transfers.
However, over time, payment systems have become more diverse, especially in business-to-business (B2B) payments. In E-Commerce Business to Business (B2B), this transaction is usually carried out by two parties who both have business interests.
In addition, this business is generally carried out by both parties and is carried out on an ongoing basis, or simply subscribe and understand each other and know the business being run.
Read more : The benefits of general trade for distribution
Benefits of using credit card in B2B transactions
Not a few people who take advantage of the use of credit card for their needs, both the general public and business actors. Currently, credit card can be used as a payment feature in online stores as well as payments for business-to-business (B2B).
Moreover, transactions using this credit card bring many advantages. One of them can get discounts, cashback and collect rewards or points. This makes the demand for credit card payment methods continue to increase and makes credit card payments a part of the entire B2B payment market
By adopting faster payments, businesses have more flexibility to make payments when they want. Payment using a credit card also provides security and convenience which is the main key in the payment method.
It should be noted that in addition to the benefits obtained, on the other hand, payment by credit card can also put suppliers and buyers in trouble for several reasons, such as service fees that require the merchant (supplier) to pay a fee for each transaction. The fees also vary greatly based on the type of card used to make a purchase, the amount of which costs suppliers an average of 1.81% per transaction.
Following the digitalization of the payment process, virtual credit cards are now available. A virtual credit card is a transaction tool similar to a credit card that is equipped with a card number, three-digit card verification value (CVV), and an expiration date. The use of virtual credit card is considered more efficient because it only uses a 16-digit code for payments to merchants or suppliers. In addition, transaction security is estimated to be more secure. It is undeniable, the presence of a virtual credit card will have an impact on the continuity of B2B payments.
What will the future hold for B2B payments?
The bigger the business is run, the company is required to meet customer satisfaction for fast, efficient, and easy service. Therefore, the use of virtual credit cards is one of the possible ways for their businesses to make payments for business expenses.
Increased vigilance
The emergence of new technologies has opened the door for credit professionals to earn cash. This technology provides the right ammunition to make the whole cycle easier and safer. The complete adoption of credit card in the B2B payments sector is a digital way where they can schedule recurring payments and monitor payment status all from a single dashboard allowing them to leverage data to track and reconcile payments.
In addition, banks and payment networks can also benefit from increased coverage in the non-card beneficiary sector, as well as continued digitization efforts. In doing so, it helps the card sector open up opportunities for businesses to be able to use a very underutilized credit limit for major business expenses that were previously impossible with a credit card.
(Visited 20 times, 1 visits today)