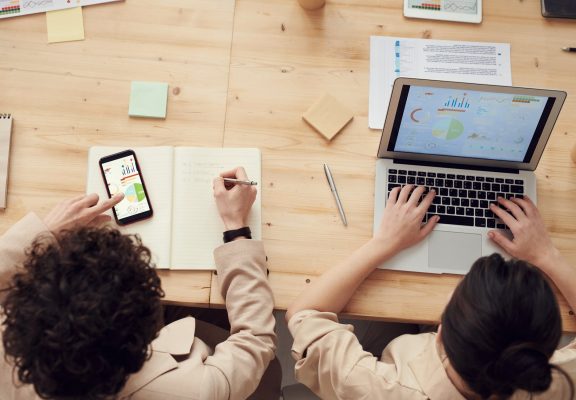 Peer to peer or P2P Lending is one type of innovation in the financial sector that brings together lenders or investors with loan recipients. The emergence of P2P Lending is quite helpful for many people, especially for those who need fast funds or business actors who have small businesses, because P2P Lending opens relatively more flexible access to business capital. Not only that, for those who have more funds, P2P lending can also be an easy, safe and profitable option for developing funds.
Broadly speaking, through peer to peer lending (P2P Lending), it is possible for everyone to provide loans or apply for loans from one another for various purposes, by involving legal financial institutions as intermediaries. This peer to peer lending system can be likened to a marketplace that is currently trending. With Peer to Peer (P2P) Lending, you can apply for a loan quickly without the need to meet face-to-face. A quick loan system with easy requirements makes this P2P Lending system the choice of many people to make loans, especially for those who really need fast funds for urgent needs.
Read more : 5 common problems faced by franchisors and its solution
Various kinds of facilities and offers are often provided by P2P Lending. Currently, Fintech Peer to Peer (P2P) Lending has been found, however, there are still many people who may not know clearly about P2P Lending itself. If you are interested or maybe want to apply for a loan to Fintech P2P Lending, then you have to pay attention to several important things so that the transaction you are about to make is safe. Below are tips on choosing a safe and appropriate P2P Lending for beginners.
Choosing P2P Lending
Peer to Peer Lending is a relatively new in the industry, so there must be many companies whose names sound foreign to you. Therefore, you should choose a company that has been officially registered and has a permit from Otoritas Jasa Keuangan (OJK). The goal is to ensure that public funds can be managed by responsible companies.
In addition, OJK has set several procedures and requirements that are quite detailed and strict for P2P lending companies. With the protection provided by OJK for platforms that have obtained permits, it is certainly an attraction for those who are just starting to invest. The number of fintech companies that are not registered with the OJK makes it a threat for its lenders, so for those of you who are just starting out, make sure to choose a P2P platform that has been registered with the OJK.
A company with a good track record
Of the many P2P Lending companies, choose a company that has a good track record and has been operating for at least 1-2 years. Indeed, there is no 100% guarantee that the company's experience in the past will guarantee the certainty of investment returns and the company's reputation in the future. But it would be better if you know who your funds are placed on if you intend to make funding and you can estimate the weaknesses or potential risks that can occur.
Minimum interest rate and fees
Investment aims to obtain results. Therefore, the interest rate and cost factors are important factors in choosing a peer to peer lending company. You need to know starting from what is the minimum interest rate offered by P2P Lending companies.
In general, the interest rate favored by P2P Lending companies is the effective interest rate. You will get the new effective interest rate if your investment returns are reinvested within a certain period of time. The goal is to keep your investment funds spinning. So, not the interest rate for a one-time investment in a product.
If you already understand each type of loan offered by P2P lending, then adjust it to your needs.
Read more: Understanding cash ratio and how to do it 
Risk management
You should know how P2P Lending companies protect the interests of investors. Several P2P Lending companies perform credit risk management through credit scoring to assess the eligibility of prospective borrowers. There are also those who offer risk guarantees in accordance with credit scoring, and there are also those that offer additional premium options for credit guarantees.
Defrosting Time
One of the reasons why people choose to take loans online is to avoid complicated administration. Look for a company that doesn't ask for too many and complicated documents. Therefore, online loans are often an option because the disbursement time tends to be fast. Usually between 24 hours to one week. Much different if you apply for a loan to the bank which can take weeks or even months. You can ask first
(Visited 13 times, 1 visits today)