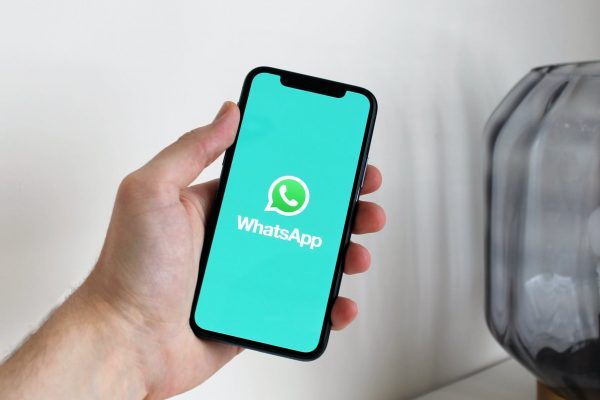 In early 2021, Whatsapp caused an uproar around the world through its new regulations. The new regulation contains data sharing to Facebook. This policy will only take effect on February 8, 2021. Users are still given the opportunity to agree to these regulations before the stated date.
Inevitably, the new regulation caused controversy from many parties. This maneuver is considered to have a negative impact on the data privacy of Whatsapp users, especially for business people. Is it safe to stay in touch about business via Whatsapp? Check out the full review below.
Read more: From nothing to something, the untold story of Tiktok
The new regulation may harm user's privacy
If you are a Whatsapp user, maybe you will see a pop-up message that appears on your device. On the screen, the message will pop up about new regulations regarding the sharing of user data to Facebook. Whatsapp has said that this only applies to users outside of Europe and the United Kingdom. If you exceed the date and do not agree to these regulations, Whatsapp can no longer be accessed.
Reporting from Business Insider, Whatsapp rivals Signal and Telegram feel the positive impact of this. From 6-10 January 2021, Signal users increased significantly by 7.5 million users from Playstore and App Store (an increase of 4200% compared to the previous week).
The number of Telegram users also increased by 91%. The increase was allegedly due to people's reluctance to comply with the new regulations, so they prefer to use new applications.
Read more: 5 free business software for SMEs to work from home
Is it safe to stay in touch on Whatsapp?
Reporting from Kompas, the number of Whatsapp users in Indonesia exceeded 2 billion users in early 2020. Among these numbers, of course there are a number of users who also use Whatsapp to communicate for business.
One of the functions that is often used is for communication channels with customers. Companies can send various documents and can be accessed on a 24-hour basis. Of course, this makes this application one of the main communication channels that are often used.
In addition, Whatsapp is also often used as a channel for exchanging documents between many people, especially for businesses in sending various kinds of documents, such as invoices. The reason is, easy access to download it directly and can be checked from a cellphone.
With the new regulation, of course you will think twice about using the American application, right? For this, Paper.id has a solution that can help you communicate with customers through PaperChain.
PaperChain is the newest invoice swap solution to make business transactions faster. For business actors, PaperChain can bring you and customers together in one place to communicate with each other and monitor documents directly if there are changes so that they are more transparent. Customers can also register themselves easily in just 4 steps.
Most importantly, Paper.id has also obtained ISO 27001. That way, all user data is well protected and safe. Experience the convenience of transactions and exchange invoices with PaperChain. Find the best way in resolving invoice disputes in a minute, together with your clients! PaperChain allows you to chat, approve, and monitor the document in a speed of light! Click button below to use it free.
(Visited 23 times, 1 visits today)