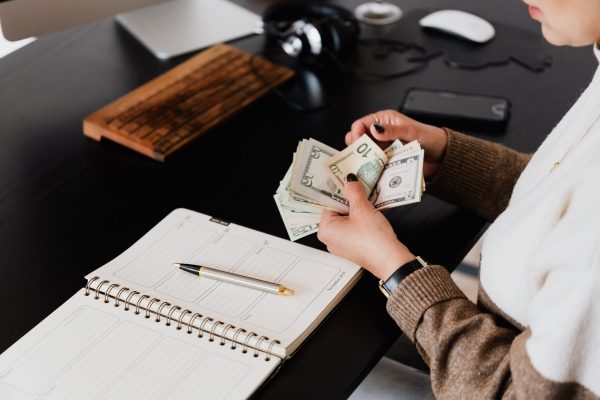 Today, the existence of a payment gateway greatly facilitates B2B transactions. Transactions that initially take a long time & are a convoluted process can be completed easily & quickly. This is a growing trend for B2B business people in the current era.
In addition, payment gateways also bring many other benefits, from managing digital invoices to more organized business documents. Unfortunately, not all business people use this technology. In fact, this can facilitate payment transactions so as to increase business profits.
Read more: Understanding cash ratio and how to do it
B2B payment transaction are more complicated than B2C
In general, the types of business to business (B2B) and business to consumer (B2C) differ greatly from the pattern of transactions. In B2C, sellers will sell their products directly to consumers, so there is only a small payment model.
Unlike B2B, where they transact with many parties, both small / large suppliers and small / large buyers. Each party has their own payment method depending on how many items you ordered, the frequency of requests for goods, and the payment terms that each party must comply with.
Often times, this makes transactions more complex, especially in the type of payment method chosen. Some pay by check, bank transfer, credit card, and other payments. This may seem simple, but the disbursement process from each method takes different times. Thus, the presence of a payment gateway can be a definite solution for simple transactions and fast disbursements.
A payment method that is often used in B2B transactions
In Indonesia, there are 3 types of payment methods that are often used by B2B business people to pay their clients, such as:
Bank transfer
Transfer between banks is still frequently done. In the beginning, the setup process may take a long time, especially from creating a company account. However, this is still often done because this method is relatively common and is liked by the people of Indonesia.
Bank checks
Paying by check is an outdated method. However, there are still many people who pay with this method because it is easy to do. Unfortunately, the old and complicated method of cashing out made bank checks less desirable.
Cash
Believe it or not, cash payments are still common in Indonesia. Usually, they will hire security to escort them when delivering the proceeds from the transaction. Apart from being complicated, this is more expensive because they have to hire security personnel to protect them from being robbed.
Payment gateways benefits for B2B transactions
Increasingly sophisticated technology makes human life easier in various aspects, including the payment aspect of B2B businesses. The presence of a payment gateway provides many benefits for business people, such as:
Get paid faster
You can get paid faster by partners and partners don't need to bother preparing anything because you only need to access your laptop / cellphone so that your cash flow is smooth.
Safety
Payment by check / bank transfer / cash still carries a high risk. You can be robbed and bank checks can be faked. Payment gateways are designed digitally with a high level of security so that there is almost no risk of loss.
Save time and money
You no longer need to bother with paying for security personnel or have to deal with time-consuming check disbursements, because payment gateways can be disbursed quickly.
Read more: 3 common mistakes often happened in B2B
Get paid faster with Paper.id!
Paper.id is an invoicing, payment and business funding platform that provides various payment methods for B2B businesses. Why should you use Paper.id?
Free and easily accessible
Paper.id provides a payment platform that can be accessed from a laptop directly. That way, transactions can run anywhere. Either paying or disbursing can be done directly.
Safe (ISO 27001)
User data has been encrypted with a security system in accordance with global standards (ISO 27001). This minimizes data loss and threats of hacking.
Choose any payments based on your needs
We have various payment methods ranging from credit cards, VA, Tokopedia, GoTagihan, OVO, and QRIS. You just have to choose the payment method you want.
With all the facilities available, use Paper.id to streamline business transactions while increasing your business profits! Click here to start using the best B2B payment gateway for your business with Paper.id!
(Visited 171 times, 1 visits today)