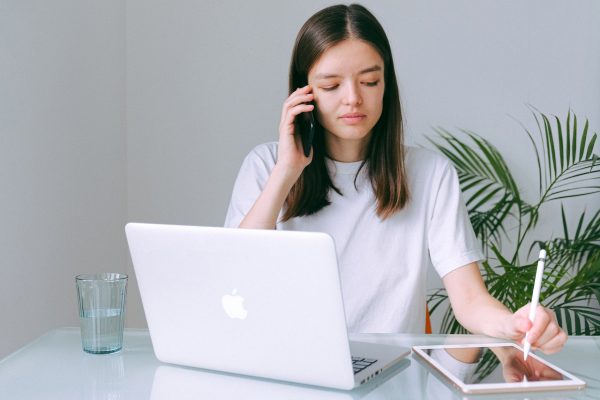 Collection staff or collection is an important part of a company, especially in credit companies. Desk collection or abbreviated as office desk collection is a profession with the main duties and functions of informing, reminding, and collecting customer obligations via telephone. Or more narrowly, desk collection or admin collection can be defined as part of the company whose job it is to collect or make a collection letter to the party paying the accounts receivable.
Read more: The role of field collection and its problem
The office desk collection profession will help remind customers regarding invoices and payment obligations that are due or are due. This kind of profession is quite important because it is related to finance. But keep in mind that the desk collection profession is very different from the debt collector.
Office desk collection task
Checking or monitoring company customers who experience installment disturbances are not on time to fulfill the agreed payment.
Create and send a collection letter to the creditor. The letter will be given to the field collector whose job it is to collect creditors who are still in arrears.
Implement SOPs and conditions for settlement in accordance with the contract
Make daily reports to the leader or head of collection about what has been experienced while handling customers.
Make daily visit reports to each collector.
In doing billing, the most important thing is of course thinking about how to collect debts from your clients without offending them, considering that there is a good relationship that must be maintained by you and these clients in order to continue the collaboration between you and your clients.
The following is how the office desk collection section does billing against customers:
Prepare files properly
Make sure all files or data are relevant to the bill to be billed. Review all supporting records relating to the invoice.
Call clients and ask how they're doing
By doing this opening sentence aims to break the ice at the beginning of the conversation before you convey your intention to collect their debt. Many also say that this activity is a small talk, but in fact it really needs to be done.
Read more: How to manage collection effortlessly
Do a confirmation about the bill
Furthermore, the office desk collection can ask whether they have received the invoice that has been sent to them or not and whether they have checked the truth of the bill. Usually this bill you send to clients about one week before the due date of payment. And immediately continue the conversation to the main point, namely debt collection.
Send a reminder
Most clients forget the due date of their debt, that's where your role and duty as a collection staff is to remind your customer or client and continue to follow up until the bill is paid.
(Visited 10 times, 1 visits today)