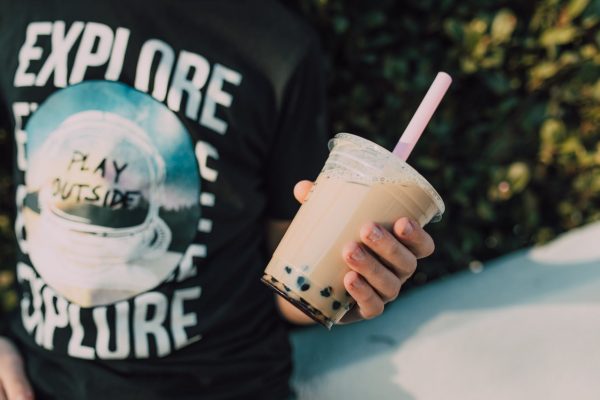 Nowadays, business are certainly required to continue to create creations and innovations in order to survive in intense competition. Especially in the culinary field, the best-selling beverage franchise has also developed by following the trends that have mushroomed in the community.
This can be seen with the emergence of new business or new beverage franchises that are in great demand and targeted by culinary lovers. Talking about contemporary drinks, of course there will be no end. From day to day there are always new brands and types of drinks that also enliven the culinary business.
It can be said that contemporary drinks are not just liquids to quench thirst and refresh a tired body, but have become a symbol of social status even to measure how sociable millennials are today. No wonder young people always upload the drinks they buy, complete with their hashtags and reviews for the drink.
Not only that, even contemporary drink outlets are easy to find anywhere. Starting from the area of ​​​​office buildings, campuses, schools, to shopping centers so as to make the best selling & contemporary beverage business or franchise easy to find anywhere and easy to reach by anyone. This makes the current beverage franchise business which is currently booming, can be an option for those of you who are looking for the best-selling beverage franchise business opportunity. As for examples of variations of contemporary drinks that are being loved by the public, such as iced coffee milk, thai tea, cheese tea, boba milk tea, to drinks with a mixture of brown sugar.
Read more: The story of Subway, one of the biggest franchises in the world
Before entering this best-selling beverage franchise business, you should know some of the advantages of the franchise system. With this system, business owners do not need large capital to develop their business. The working capital is borne by each investor. For more details, below are franchise advantages, franchise business tips, and franchise brand recommendations that you should know
Less promotional effort
One of the advantages of doing a franchise business is that you don't have to bother to promote the drinks you sell, because you must have bought franchise licenses from brands that are already known to the public. For example, if you franchise Kopi Kenangan or Promise Soul, those names must be familiar to today's society. In addition, promotions are usually carried out by the franchisor or franchise provider, because basically the business is still owned by the franchisor, so they are responsible for promoting their own products.
Easy to run
Running a franchise business is actually not complicated, because you don't need to build a brand image from scratch. You simply run an existing business, so you no longer need to think about your brand name and target consumers. In addition, buying a franchise license includes a solid and tested business system,
After knowing the important points of profit that you can get in a business or franchise business, the following are useful tips in running a franchise or franchise business:
Choosing the best place for business
The location of the outlet affects the fate of the sales of the business you run, so be smart to find a strategic location. Look for a place that is in the center of a crowd, such as a mall, campus, or office. In the modern beverage franchise or franchise business, it is likely that your customers are mostly teenagers, so campuses and offices are places where your target consumers are. Indeed, the capital to open outlets in these places will be more expensive, but you can get a lot of buyers, especially on weekends.
Kulo Coffee
Kopi Kulo is one of the most popular types of coffee franchises in recent years. Their current mainstay menu is Avocado Coffee and Cream Cheese Coffee. Now if you intend to run a coffee beverage business, then this brand will be a good choice, because it already has a big name and a lot of consumers.
Haus!
Haus offers contemporary drinks that are very diverse in variants ranging from fruit-based drinks, milk tea, and taro. The many types of this drink make Haus popular from children, teenagers and adults. The affordable price makes Haus even more loved by its buyers. If you are interested and buy a Haus franchise license, it is certain that it will bring big profits.
Read more: 5 common problems faced by food franchisors and how to face it
Xiboba
As we know, the current drink is dominated by coffee and boba products. The boba drink has been around for a long time, but it's hit again in recent years due to the brown sugar boba drink that is popular with young people. Xiboba also offers these drinks but at a more affordable price, so that they can reach the middle class. This makes Xiboba suitable for you to make a franchise business.
Chatime
Have a large capital and want to get a lot of profit? We recommend that you try your luck to buy a Chatime franchise license! There's no need to hesitate anymore, Chatime outlets are always crowded wherever they are. There are lots of drinks that Chatime offers, such as milk tea, coffee, smoothies, and various fruit juices that make Chatime popular with all ages.
(Visited 33 times, 1 visits today)