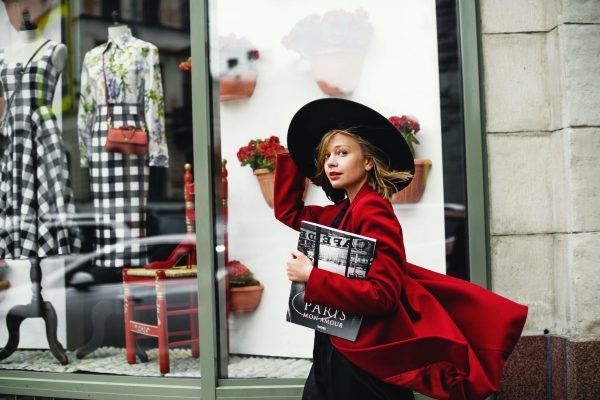 Over the last few years, the trend of online shopping in Indonesia has become an inseparable part of daily activities or activities of the community such as the National Shopping Day (Hari Belanja Nasional) event.
Moreover, one of the most obvious perceived benefits of online shopping which cannot be overlooked is convenience. The most enjoyable online shopping convenience enjoyed by many shoppers by easily accessing online stores whenever they have spare time.
Not only in Indonesia, the online shopping trend is also a trend that has mushroomed and attracted consumers in Southeast Asia. If in Indonesia there is a national shopping day or what is often referred to as Harbolnas (Hari Belanja Nasional), in various countries in Asia they also have the same online shopping day events as Singles' Day, Black Friday, Online Revolution, Cyber ​​Monday and so on.
Here are the Biggest Online Shopping Days you need to know about:
Singles' Day
Singles Day is a Chinese holiday originating from Nanjing University that became a celebration for singles to find a partner in 1990. It was originally called Bachelor's Day because of how four male students decided on this day to celebrate the idea of ​​being single.
But over time Singles' Day has gained popularity in China today to increase the opportunity for intense shopping. In general, these events see growing customer awareness in the region and are expected to continue as the various innovative strategies implemented by retailers and the same increase in enthusiasm are seen among consumers.
Online Revolution
Online revolution is a campaign that is carried out together simultaneously by providing massive promotions carried out by various e-commerce in Indonesia such as Bukalapak, Lazada, Shopee, Tokopedia, Blibli, and so on.
Black Friday
The Black Friday phenomenon is something that has become an important event in the online shopping day. Black Friday originated in the US, but has now become a worldwide event featuring a wide range of products available at heavily discounted offers. Therefore, it is not surprising that the celebration or Black Friday phenomenon in 2016 managed to achieve sales figures that reached USD 3.34 billion.
Cyber ​​Monday
Cyber ​​Monday is an e-commerce term that refers to the Monday following Thanksgiving weekend in the US. Similar to Black Friday, on Cyber ​​Monday retailers usually offer promotions, discounts, and special sales on this day.
The results show some that Black Friday and Cyber ​​Monday have merged into the combined online shopping experience that many shoppers have been waiting for.
There are several reasons that make consumers love Cyber ​​Monday because Cyber ​​Monday provides consumers with a convenient and hassle-free way to shop. And with most retailers offering free shipping as an incentive to shop on Cyber ​​Monday, online shopping just got even more exciting. This is evidenced by the amount of sales transactions that have reached USD 3.34 billion in 2016.
Read more : 5 tips to maximize your profit at Harbolnas 2021
Harbolnas
Entering the month of December, of course, there is no escape from waiting for the national shopping day or what is often called harbolnas. Starting from 12.12.12 which became the history of the emergence or initiation of Harbolnas or national shopping day in Indonesia, which held a massive promo in the process of selling products or goods, it attracted consumers and made Harbolnas a day to look forward to in online shopping. Not only that, Harbolnas is also a binder for e-commerce to join in the celebration of Harbolnas in order to gain the greatest profit. This made the Harbolnas (Hari Belanja Nasional) celebration able to achieve sales levels in 2016 of USD 235 million.
(Visited 147 times, 1 visits today)