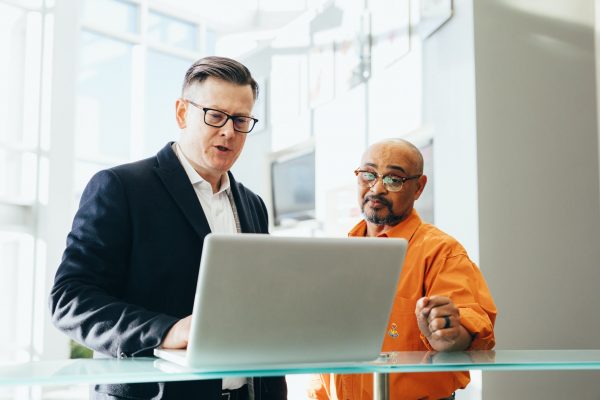 All companies in this world hope that the process payment collection can run smoothly. That way, you no longer need to bother calling or visiting customers or suppliers to pay.
Unfortunately, this only happens in fairy tales. 1 in 3 companies in America experience problems with cash flow that is not smooth, because of problems managing accounts receivable according to Quickbooks. Often, the problem that occurs is, the receivables are late paid or even not paid at all because of financial problems experienced by your suppliers or customers.
Read more : Types of account receivable and why do they matter?
Of course, this can make you dizzy. Not to mention, you lose a big profit. The more uncollectible accounts receivable, the greater the company's burden. You will have difficulty paying employee salaries, do not have sufficient operating costs and cannot pay vendors.
To solve this problem, you must have good accounts receivable management. That way, the collection process went well. Here are some tips you can do to minimize the risk of bad debts.
Perform payment collections active and polite
One classic method that is often taken is to use payment collection active but polite. This can be done by making payment collection regular, but not excessive so that your relationship with customers or suppliers is maintained.
The first step, you can record how many trade receivables you have in a period. After that, fill in the information regarding the payment due and the amount of trade receivables that must be paid.
After that, check the accounts receivable that are due will end in the near future. For example, if there is a trade receivable due in 7 days, you can immediately remind it by calling or sending an email.
Also, make sure the invoice you send has clear information. Otherwise, the payment will not be processed. To fix this, you can send an invoice digitally with Paper.id. The digital creation process which only takes one minute and can be sent via Whatsapp can speed up the process. That way, invoices will pay off 3x faster! To use it, please register yourself here for free!
What about trade receivables that are past due? Keep calm and contact your clients politely. You can provide information regarding payment policies if the invoice is paid late. Open conversations with clients can provide understanding at the same time, foster good relationships with clients.
Offer a discount on prepayment
You can give clients a discount if they make their payment before it's due. For example, the 2/10 and net / 30 discount are examples of the 2% discount that a client would give if they could pay the invoice within 10 days.
In general, the discount is given based on the type of industry. If your business is in an industry with tight margins, then a 2% discount is great value. Discounts are the best solution that can encourage your clients to pay invoices long before they are due.
Before giving a discount, you need to consult with a financial department or financial expert. That way, you can implement the right plan with a tantalizing discount value for clients.
Clients paying late because of financial problems? Apply for term payments
Sometimes, clients who are unable to pay their accounts receivable on time can be caused by many things, one of which is financial problems. This is common to many businesses, especially during a pandemic, where they have difficulty managing finances.
For that, you can talk with your clients and provide a payment plan on a term basis. That way, your clients will still be able to pay while building good loyalty for the future.
Read more : 3 easy-to-do and profitable small business ideas
Diversify your clients
As a business actor, you face many clients from small, medium to large levels. The level of business also affects the payment terms. If you are dealing with a large scale company, the payment term can take 90 or even 120 days.
To keep your company's cash flow healthy, make sure that you diversify your clients. We do not prohibit you from working with large companies, because this certainly has a good effect on the development of your company.
However, it would be nice if your clients are diverse. Not only from large companies but also from MSMEs. That way, your cash flow will be maintained while waiting for invoices to be paid off from large corporate clients.
Conclusion
The process of payment collections is sometimes tiring. Moreover, if you have to collect multiple accounts receivable at the same time. The manual process will certainly take a long time. Paper.id can help you in payment collection quickly and minimize the risk of unpaid accounts receivable. That way, business income will run smoothly and you don't need to waste a large budget. Contact us for easy payment collection from behind your computer desk!
(Visited 112 times, 1 visits today)