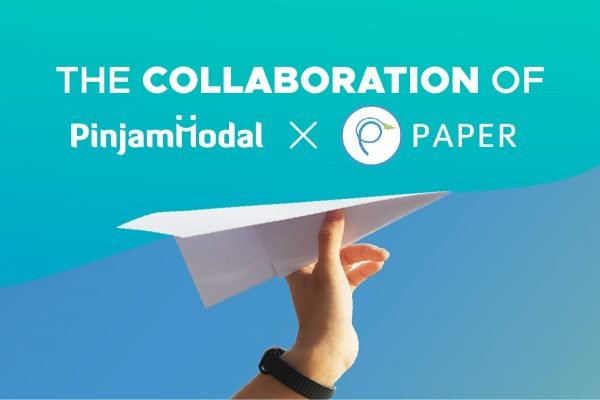 Paper.id officially partners with Pinjam Modal, a subsidiary of PT BFI Finance TBk, one of the biggest and oldest multi finance companies in Indonesia to improve business funding access including accelerate digitization in Indonesia as part of the government's agenda. This urgency is implied by the President's decision by issuing Presidential Decree 3/2021 concerning the Task Force for the Acceleration and Expansion of Regional Digitization.
Regarding this partnership, CEO & Co-founder of Paper.id, Jeremy Limman said, "This collaboration is a strategic step for Paper.id and Pinjam Modal in helping businesses gain easier access for funding and at the same time, they can manage business operations more efficient through various integrated features provided by Paper.id.
Read more: Paper.id Collaborates with Bank Jago to Optimize Business Funding
This partnership is expected to help businesses ranging from MSMEs to large companies. According to Rofikhah Rokhim as a professor of FEB, University of Indonesia, MSMEs are still facing some difficulties in getting access to business funding due to 4 things such as, lack of information, manual process, failed to pass financial audit, & unsecured assets.
Besides, the partnership between Paper.id and Pinjam Modal is expected to be a good solution for business. With digital financial history and invoices, it can help manage business operations more efficiently and become eligible to access funding. After that, funds will be disbursed from Pinjam Modal. Payment processes from buyers can also be conducted through Paper.id with various payment methods available, ranging from QRIS, Tokopedia, GoTagihan, credit cards, Virtual Account, to OVO.
"In accordance with our vision to support the national economy, especially in the MSME sector, we see very good things from the Paper.id platform, which provides convenience in terms of invoices for business, especially during nowadays and in the future. Through this collaboration, we hope entrepreneurs can get access to fast, efficient and safe business funding. Besides, we also hope that business can continue to advance and develop even in the midst of the current pandemic situation," added Herman Handoko, CEO of Pinjam Modal.
Not only MSMEs, this collaboration helps large companies to obtain secure business funding with dynamic values according to their needs, considering that both Paper.id and Borrow Modal have been officially licensed by the OJK. That way, business cash flow is maintained, especially during a pandemic like this which is completely uncertain.
Read more: Paper.id collaborates with Microsoft through special bundling to support digital transformation
"Business must be supported continually in any way, as well as access to business funding. The collaboration between Pinjam Modal and Paper.id will be a solution to solve tight financial problems for business and as a way to grow together," added Herman Handoko.
"Paper.id sees the condition of the supply chain which is sluggish due to the pandemic. Both suppliers and buyers are being squeezed by increasingly narrow business capital. Suppliers find it difficult to collect payments from buyers, due to pandemic conditions that have an impact on decreasing income, so bills are difficult to pay. With our partnership, it can increase business sustainability followed by exponential growth in business turnover during the pandemic." said Jeremy Limman.
(Visited 79 times, 1 visits today)