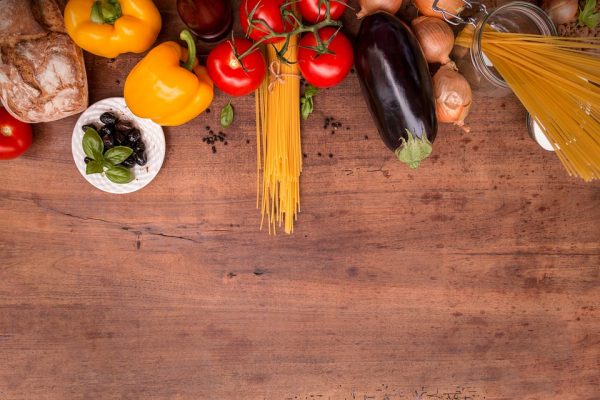 With increasing competition between various brands, restaurants need to gain customer trust through quality food served at affordable prices by getting the right restaurant business supplier.

That's why they need to choose the best restaurant suppliers on the market. By choosing the right supplier to provide all the equipment, supplies, and materials needed to run your kitchen, your business or restaurant business will certainly run smoothly and get maximum profit.

However, with so many restaurant suppliers on the market, it can be very confusing for restaurant owners to choose the right supplier or suppliers. Here are some tips on how to choose a restaurant supplier.

Check Business Supplier Prices
Prices also need to be used as a reference in choosing suppliers of food raw materials for your restaurant. The best price does not mean expensive or cheap, but the price according to the quality of the raw materials.

Make sure you have chosen a restaurant raw material supplier that produces quality goods at a price that suits your abilities. It helps if you do your research and find out more about the materials and equipment they offer.

This will give you a better picture of the market and help you make the right decisions. Check their pricing details in detail.

Customize to your needs
Before you choose a supplier, it's a good idea to group your raw material needs according to the type or intensity of use. That way, you will save more time, money and energy. Then, determine how much and what materials are needed. There are several things that you can make an assessment of for supplier selection, such as:

Food quality
Price
Service
Speed ​​in responding
Ease of payment
Accuracy in the delivery process.
Also adjust to the type of culinary business you have. For example, if you open a restaurant with a typical Indonesian food menu, it means that you should choose an Indonesian food supplier as a provider of raw materials to be processed into ready-to-eat food by consumers.

Pay attention to the quality and quantity of supplier goods
You also have to think about the quality and quantity carefully, you can't just fulfill one of them. Because these are two things that are mutually sustainable and complementary. If the supplier you choose only has quality but not quantity, then the smooth running of the business will be disrupted. The supplier will find it difficult to meet the production quota. Meanwhile, if it only has quantity without quality, the resulting product will not be optimal.

Visit Supplier Warehouse
Another important factor that you cannot ignore is the availability and location of the supplier's warehouse. Make sure you visit the supplier's warehouse and check how their facility looks and whether the storage is hygienic enough to prevent contamination of the products stored there. One should look for suppliers whose warehouses are neatly organized, clean and equipped with modern machinery. The storage area should be such that it can store all materials and equipment according to your needs.

Check the quality and the existence of a guarantee and return
To be more convincing, you can ask for product samples from your prospective suppliers, so you can see the quality of the raw materials, whether they are as desired. As a food businessman, you can choose and determine which raw material supplier is suitable for the culinary business you are running. In addition, what you should pay attention to before collaborating with suppliers of certain food raw materials, you must understand the policy regarding the warranty of goods if there is damage or inappropriate product quality. This is to ensure that you will always get quality raw materials. Because not all food ingredients suppliers provide a guarantee, so you have to be smart to find the right supplier.

Pay Attention to Track Record
The track record can also be used as an identification of whether the supplier is responsible for the quality of its products. You can find this out by looking for information and paying attention to the supplier's reviews through social media, entrepreneurial communities or from online forums.

One of the easiest ways to get or find the supplier you need is by searching through the official website or social media. Choose a supplier that provides clear information about products, prices, orders, especially contacts that you can contact. With this information, you will be facilitated in the process of finding the right supplier.