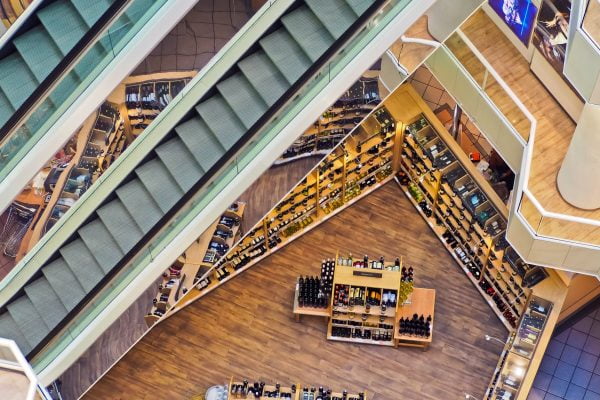 Retail is a necessity for society to fulfill their daily needs. Since the World Health Organization (WHO) announced the status of the corona virus outbreak or Covid-19 becoming a pandemic, the Indonesian government has appealed to the public to do activities at home only as an effort to fight the Covid-19 pandemic. Decisions issued by the government have a big impact on entrepreneurs, especially retailers .
During a pandemic crisis like now, consumers have changed their behavior patterns to a more conservative and survival mode. In fact, consumers are becoming more cautious and eager to be indoors rather than just going out to shop or eat out.
Read more: Effective business management strategy during COVID-19
As a result, there were several sectors that were affected by the decline and several sectors experienced an increase. Some examples of businesses that have experienced a decline include the tourism, aviation, culinary, sports and retail industries. It is inversely proportional to the aforementioned industries, several businesses that have actually experienced a significant increase in e-commerce and delivery or delivery services.
Retail or what is often referred to as retail is a process of selling products (goods and services) directly to end consumers in relatively small quantities and used for personal consumption. The word retail itself comes from the French "Ritelier" which means to cut or break something.
In other words, the seller can sell his merchandise by "retail". Based on the format or size, retail is divided into several types. As stated in the Presidential Regulation of the Republic of Indonesia No. 112 of 2017 concerning the Arrangement and Development of Traditional Markets, Shopping Centers and Modern Stores.
The following are some of the changes in consumption patterns that occurred during the pandemic, and there is even a possibility that this pattern will last forever. Let's discuss the following patterns:
Focus on the value
As we know, today consumers are more focused on products that have a more useful use value for their lives. They tend to put their egos and consumptive nature aside.
Not only the physical value of goods, but for now they also impose intangible values ​​such as knowledge. Currently, many people know how the job competition is getting tougher.
Build a sense of urgency for consumers
Times like this, consumers no longer care about a brand or trademark. As a business actor in the retail world, you must prepare or further increase brand awareness during and after the pandemic.
There are several ways to increase brand awareness, such as:
Creating loyalty for consumers.
Carry out social responsibility.
Create a campaign.
Things like that will help the public realize that your brand or trademark has a very good value.
Online shopping
Since the pandemic, people's shopping patterns have changed drastically from visiting physical stores (offline) to electronic systems (online). Even before the current pandemic, online market share such as e-commerce which was once in high demand by millennials has now penetrated all circles, so that the online market can be enjoyed by all groups.
In the past, people aged 40 years and over were more likely to shop at supermarkets / hypermart because they could see goods physically and select them. But during pandemic and post-pandemic times like today they are more likely to enjoy shopping online
Group Buying
Group buying, which was very popular in 2010, went backwards along the way. The setback occurred because many products in e-commerce were already cheap.
During this pandemic, many products began to increase their selling prices due to high production prices and current inflation. Lately, group buying has returned as an innovation after several years of disappearing. Due to current economic difficulties, consumers do not want to spend money by buying the same product in large quantities in order to get a fairly cheap price.
Read more: COVID-19 pandemic encourages MSMEs to create innovation
Group buyers can be activated so that many people buy the same products as you and will get a pretty good discount. Usually group buyers are valid for 2 or 4 people in one group with the same item.
Thus it can be concluded that the impact of the pandemic on Indonesian society has made a good change from the mindset of consumers who are more concerned about health and hygiene by claiming to consume health products more frequently and consume vitamin drinks more often, and prefer shopping online.
This has also changed the retail business actors in their current situation in order to create opportunities to continue running their business and at the same time help consumers meet their daily needs.
(Visited 8 times, 1 visits today)