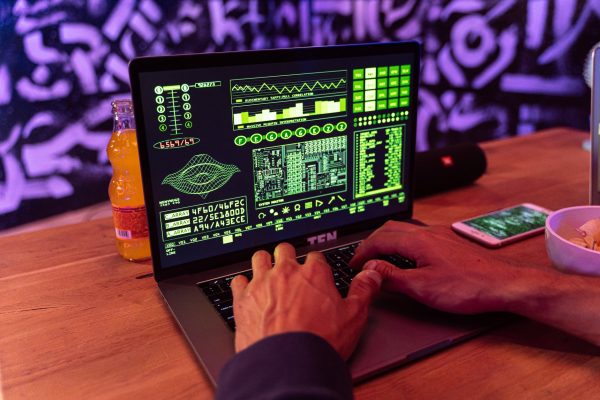 Speaking of accounts receivable fraud, there are many things that can happen. Starting from theft, invoice forgery, and so on. This can arise if the opportunity arises. Just as said by the prisoner, "crimes occur not only because there is an intention of the perpetrator, but also because there is an opportunity, beware, beware!".
Yes, we should be on guard so that this does not happen to us. In fact, this is far from perfect. Receivables collection can be called a wet field that is used by irresponsible individuals to commit crimes, such as stealing or manipulating data to get money.
When this happens, you will not only suffer a financial loss. You could lose your customer because of this problem. At worst, you could be dragged to court if the problem is too big.
In general, there are 6 types of crime cases that occur in the accounts receivable. The six cases have different crime patterns. Paper.id will present 6 types of accounts receivable fraud that are common and their solutions.
Read more: 5 solutions for invoice dispute to get paid faster
Lapping Fraud The first account
The type of receivable crime is lapping fraud. If defined, lapping fraud is a form of theft that is committed by misusing payments received for its own purposes.
This crime can occur when a person has firm control over the accounts receivable received. For example, please check the case below.
Tono is an employee of a cleaning service for offices in Sudirman. One day, he was called to clean office A and received a payment of IDR 1,000,000. Because he needed money, he finally saved the money.
A few days later, customer B transfers IDR 1,000,000 to Tono. The money was used to replace A's money which Tono had previously stopped. The same thing happened when customer C transferred to Tono. The money is used by Tono to replace B's money.
It can be concluded that customer C is still negative or has not paid the invoice. Usually, the perpetrator will have more trouble the more people involved, so that he has difficulty returning the money he stole.
Skimming Fraud
Skimming fraud is a criminal act that is usually committed by the sales team or team payment collection. This happens when the company sends an invoice to the customer, as soon as the customer receives the goods. At that time, the available money was received by the perpetrator and had not entered the company's accounting system.
There are several forms of skimming that usually occur:
If you receive a check, the employee will immediately take it and cash it into a personal account.

The second case occurs when the customer overpaid.

Refund checks

can be misused by perpetrators to be transferred to their accounts if the control of the company is too weak.
Fraudulent write offs
The third form of crime is fraudulent write offs. The third case usually relates to a discount, return or write-off of accounts receivable by the offender. The reason is, to cover thefts committed via skimming fraud.
For example, Toni had previously stolen money from customer A. To cover it up, Toni wrote it as a discount. That way, Toni won't be caught.
Fraudulent write-offs are rife in small business units. This is due to the weak level of control by one or a few people, so that it is used by people who are not responsible to steal money.
Fictitious Sales / Fake
Fictitious Sales is a criminal act committed by someone to cover up the theft they have committed. Usually, fictitious sales involve a large number of people. Usually, this is often done by the sales team to take advantage.
The motive used is usually the bonus received by sales when they sell an item. If they are sold, they can get a bonus of a few percent of the sale value of the item. Of course, this encourages them to make fake sales.
Read more: The importance of neat account receivable management
How to deal with accounts receivable fraud at the company?
Previously, we saw 4 examples of cases of accounts receivable fraud that are rife in a company. These four forms of crime certainly require consistent monitoring in order to reduce the risk of these crimes. However, there are a few tips you need to know so that you avoid the four problems above:
Large

discounts
Discounts do need to be given to improve customer relationships. However, you should be vigilant if the discount given is too large. Immediately ask the employee on duty to avoid cheating on the job.

Ask the customer.




You still need to confirm with the customer, if your employee has said that customer A has paid. With a double confirmation, you can avoid fraud.

Check for weaknesses in the company.




You need to do some introspection to see what needs to be improved. If there is a shortage of people for supervision, you need to add more people or other solutions to reduce the risk of it happening.
It is important for every business actor to remain vigilant, because accounts receivable is directly related to company cash income. If it is rigged, of course the incoming money will be reduced or even nonexistent. Of course, cash income needs to be maintained.
Not only fraud , companies also need to be aware of other things such as billing. As with fraud, billing also has its respective difficulties, for example, a shop or shop that cannot pay because the goods have not been sold / used to pay other suppliers. Surely this is annoying, right? Relax, Paper.id has a solution with Paper Trade. With this, we guarantee that your invoice can still be disbursed faster than the due date! Want to know the secret? Click the button below to inquire about Paper Trade!
(Visited 62 times, 1 visits today)