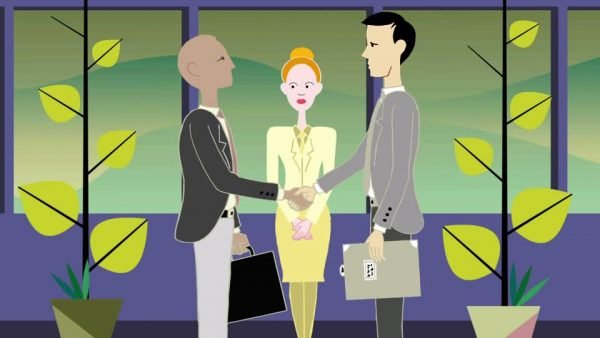 A good company needs to maintain good relation with clients. Clients are not only perceived as customers, but they are also friends, and even an important element for a company's journey.
Other than satisfaction, company needs to figure out a suitable way to build their relation with customers so that it can benefit the company in the future.
If you want to build good relation with your customers, the followings are ways that you can do so that you have better relation with clients.
Always give the best for clients
Your customers will appreciate your effort if you work as best as you can and give more than their expectations. This will show your integrity in doing business.
Based on this, you have to give your best effort so that you can satisfy your customers. This is also reflected in Paper.id, the number #1 invoice software in Indonesia. Having various financial features, Paper.id has supported thousands of SME (Micro, Small and Medium Scale Business) to develop.
Enjoy the convenience in managing business finance just through your smartphone screen and join with thousands of other SMEs! You can download it free from the above link.
Keep your promises
One of the things that can make you easily trusted is that if you can keep your promises. In order to do this, you have to manage to keep all the promises that you have made. For example, finishing a task or order based on the agreed time frame.
by doing so, you will be perceived as a person who is easily to be relied upon because you stick to the agreement on how long you complete a task or other related matters. Of course, this becomes important to be seen by people so that your client always sees you as a reliable person.
Maintain Communication
Communication is a very crucial matter in building cooperation with client. Because of that, you need to communicate in the best possible way so that you know what your customer wants. In terms of work, listen to what they want so that you will be able to complete the task or order in the best possible way.
In addition, you need to build light chat related to many things so that your customer knows that they are being appreciated and the relation that is more than client and worker will create many positive outcomes. You can also build more profitable business relation.
Know your Customers' characters
Every individual has different characters. As a consequence, you will also need to apply different treatment for each of your client. By doing so, your customer will respect you because your know how to handle them.
This is also important as part of satisfying your customer. If they are satisfied, they will continue using your service or they will maintain cooperation with you. This can be seen as a long term plan so you will be benefited from this.
Listen to the client's opinion
Customers usually have their own opinion on something. Sometimes they even will have many opinions. Therefore, we need to stay friendly and think that what they have to say can contribute to important inputs so we will produce satisfying and outstanding work.
Moreover, state your opinion if you feel that there are things that don't need to be executed. Surely this will be an important point that can help you to work on a project with other people, especially your client.
(Visited 318 times, 1 visits today)