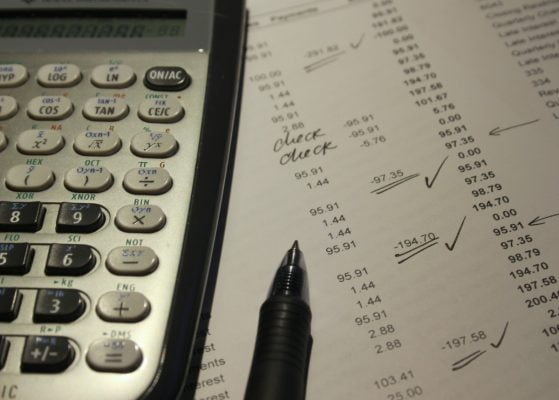 While collecting payment, there's a case when clients pay over the due date. It's really frustrating, since your cash flow won't go well. This behavior is happened anytime, especially in small and medium business nowadays.
Moreover, it will turn into bad debt which will give bad impact in your cash flow. Before it's happened, you have to develop a well-planned payment collection strategy. If you think invoice reminder is enough, then think again. Here are several ways to do for reminding your clients to pay the invoice.
Develop a Credit Policy
People must ensure a clear explanation for the terms and conditions. For example, you can set credit terms for the customers, or you also have the authority to take action when the bill is over the due date.  You can remind them by sending a polite reminder. Thus, the customer will understand and pay the bill if it's late.
Keep proof of transaction properly
Business must keep all transaction files properly in order to always keep in track. Doing it manually increases the risk of losing or damaging the file. To do it easily, you can count on Paper.id, the #1 Indonesian solution for accounting. All transactions and expenses are recorded automatically. You can check it through your phone at anytime and anywhere. Thus, it will keep your record tidy and support your business process. Click here to register and use it free!
Do a clear and polite communication while collecting
There is nothing worse than interrupting communication between a businessperson and an outstanding customer. Because, chances are your business will even receive a very large loss. Therefore, all communications must be firm, clear and respectful.
Submit billing invoice to factoring company
If your client meets certain conditions, a bill may be issued to the factoring company. With a factoring account, your business will receive a significant percentage of the amount owed which is contained in the initial invoice from the factoring company. You can also submit the billing process to the company.
Hire a collection agency
If you have tried several efforts but the result is still hopeless, then you can hire a collection agency. Collection agency will help you to do payment collection by doing several ways. Most of them are considered as professional collection agency with tons of experiences in the field.
Hire them could cost very high, but it can be a good solution for bad debt. Therefore, you may put this option as the last effort that you can try. At least, your invoice will be paid and you will never face write off which is really bad.
Conclusion
Doing a payment collection is a challenging job. You try to put a well-planned strategy, so you can send invoice in a manner of time and hope it will be paid before the due date. However, there are always undesirable things happened, for example, your customers are not able to pay it punctually due to several reasons.
It will be a big problem for your cash flow. Besides, you can't do a collection aggressively, to maintain your relationship with your clients. This situation leaves you no choice, and in the end, you remain silent and the invoice is still not paid or even turned into a bad debt.
Based on this problem, Paper.id offers you a sophisticated solution to solve the problem effortlessly. Introducing PaperTrade, a solution to reduce DSO greatly and ensure your invoice will be paid before the due date. You can monitor the invoice that will be due date soon and let us do the collection for you. It's a measurable way to keep your business on the track. If you are curious, call us and our team will explain how PaperTrade will offer you the best solution that you never get before!
(Visited 158 times, 1 visits today)