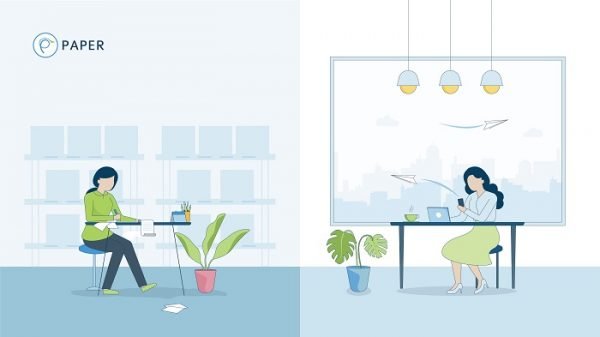 How to Write an Invoice- Let's say you have created your own business. And then, what? you're still so far away from the finish line. There are a few things that you have to prepare, such as, products (goods company), human resources, and also Accounting Process (bookkeeping, invoicing, receipt, and etc.)
If you are a goods company, creating product will be your main focus. Without any product, you can't start your business as you have scheduled before. After having your own product, you need to find out who your target is and which market you will explore.
For example, your company sells computer stuff (laptop device, earphone, gaming chair, harddisk and etc). You have to create the demographics of your market, such as age, jobs, education, gender and many more. Targeting a niche market will make your business be able to compete with large industries.
After your product's problem solved, accounting process will be the last thing you must concern. Why? because it will affect your business in the future. Selling products without recording it in the book will be a huge mistake. For instance, you should send an Invoice to the customer when you want to deliver your product.
Before you ask why I will explain to you what Invoice is and how it works. Last but not least, I will also tell you how to write an Invoice properly!
Related Article: Definition of Sales Invoice (And How To Create It Less Than 5 Minutes)
What is an Invoice?
Invoice is a written document you send to customers or clients to notify them that their payment is still postponed or due. A proper Invoice should have a full explanation about what products or services that they order and how much money that clients need to pay. Generally, there are 2 kinds of Invoice used in business activity.
"Do you want to know why your number of sales doen't match with your income? Maybe, that's because you still use an old-school management. What I am trying to say is, you still get trapped by calculating the whole numbers in your paperbook"

"What if I give you the easiest solution to mantain all of your accounting problem not only calculating income but also financial statement until managing stocks? click here to find out how and set you free!
2 kinds of Invoice is Sales Invoice and Purchase Invoice. Shortly, those Invoices have in common purpose. But, Sales Invoice is usually sent by buyer to the customer and Purchase Invoice is sent to the retailer by a buyer. So, what is the main purpose of Invoice? And what is the different between Invoice and receipt?
Purpose of Invoice
In order to demand payment from the customers, a seller or company should deliver the Invoice immediately after product sent. However, having quick payment is not the only goal of sending Invoice. There are several purposes that you need to know why seller must deliver this written document.
Detail of Transaction
The first purpose of the Invoice is to maintain the record of sale. Each Invoice should attach the detail of the transaction, for instance, amount of money, buyer, seller and few more. Those data will make sure that your document is secured.
Legal
Invoice is a legal document that helps small business owners from fraudulent and lawsuits. This written document will record all of the detail transaction between buyer and seller. After the agreement has been achieved, buyer has no right to start a conflict regarding the price.
Tax Recording
Once a year,  every businessman should report their business to the government which is called as a taxation system. Invoice will help them to ensure that it's paid the proper amount of taxes.
Related Article: 7+ Sales Invoice Template You Can Use for Free!
How to Write an Invoice
Will sending Invoice make you get paid faster? Absolutely not. Your Invoice should include a few contextual information based on product you send to them. This document will be useless if you don't give exact information. Here are several items that you have to put in Invoice document.
Contact
It's easy to know how to write an Invoice because there is no official regulation. You can create or design by your own. As long as customer understand, it doesn't matter how you create it. But the problem is, how can you make them understand? first, you should inform your contact number.
Contact isn't just about giving your number in it. But, you can also put your full address. In order that your customer will believe in your business. This is one of few items how to write an Invoice.
Purchase Item
Another important thing that you have to put in Invoice is purchase item. This detail is the main point of sending Invoice. Because, it will include the items that you deliver, amount of purchases and also total price your customer should pay.
Due Date
Each business owner has their own method of payment. You should arrange how many days your customer should pay their Invoice. That's why you can use due date to remind them about their bills. Apply 7 days or 14 days payment for your customer and notify them if it hasn't been paid.
There are more items that you have to put in Invoice. But, you can make it easier by creating it in Paper.id. Besides creating Invoice, you can also manage stock, create financial statement and send recurring Invoice. Click the button below to enjoy Paper.id for FREE. It's your choice now!
(Visited 114 times, 1 visits today)