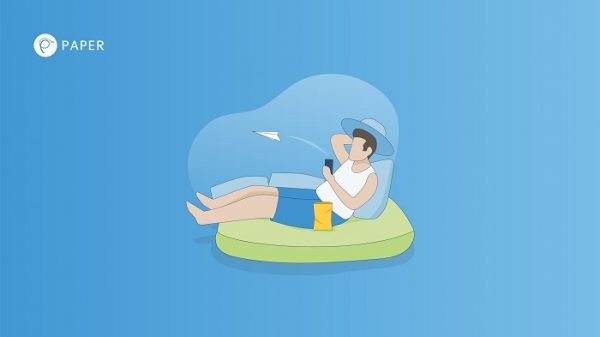 How to Send an Invoice- Each business has different method of payment. Some of business, they want to be compensated after the time of sale. For instance, you have to pay after you have lunch at the restaurant. Or, you have to pay after buying some clothes at the store. You can't leave the spot until you pay what you've bought.
Does every business treat the same way? I don't think so. There are a few kinds of businesses which operate diverse method, such as buy now and pay later. If you are a retailer or distributor, your customers don't have to pay the bills directly. Instead, they create an Invoice and then the process it.
Creating an Invoice means that you have to be patient for getting paid. But, by using Invoice, you will have a written document that you can use for Financial Statement. Before we learn how to send an Invoice to the customer, let's find out what Invoice means and how this document could ensure that you get paid for the goods or services provided.
Read More: How to Write an Invoice Properly (Free +7 Sales Invoice Template)
What is an Invoice?
Invoice is a written document sent to the buyer in order to collect the payment. In this document, a buyer will record all of the detail transactions, such as product, price, address and so on. Small business owners used to create this Invoice manually by using a piece of paper.
But now, they can actually make it easier because they can use Free Accounting Software. With this software, small business owners are able to create an Invoice less than 5 minutes. They don't have to create an outline because it's been provided for free. Are you interested in simplifying your business?
Read more: 7+ Sales Invoice Template You Can Use for Free!
What to Do Before Sending Invoice?
29% of invoices are paid late, quoted by hellobonsai. Based on this fact, small business owners need to find out a strategy on how they can send it to the customer and make them aware of their bills. First, they should accept as many different types of payment as they can. This is important to make the customers feel easy to pay.
Then, small business owners should explain about the duration of payment. Normally, terms of payment (7,14,30 days) are attached in the Invoice. With this regulation, customers are not confused when they have to pay the Invoice.
At last but not least, small business owners should use Free Accounting Software based on the cloud system. What does 'cloud' mean? It means you can create and send an Invoice not only by using laptop or computer but also a smartphone. With this tech, your customers will get the invoice sooner and pay it quickly.
How to Send an Invoice
How to send an Invoice? it's actually easy if you use Free Accounting Software. Why? because you can send it quickly after creating it. It's acceptable to send an Invoice immediately even 10 pm while people are sleeping. But, would it be effective to send an Invoice almost in the middle of the night? my answer is no!
Sending an Invoice in the middle of the night will not be read by the customer. When the morning comes, your Invoice has been struck down by the dozen of emails coming in. With that kind of situation, would you still hope that the customer will pay Invoice on time? think again.
If you have a huge project, you may ask for a down payment or at least 25% as an upfront payment. As the rest of it, you can send them an Invoice with a limited date of payment.
(Visited 85 times, 1 visits today)