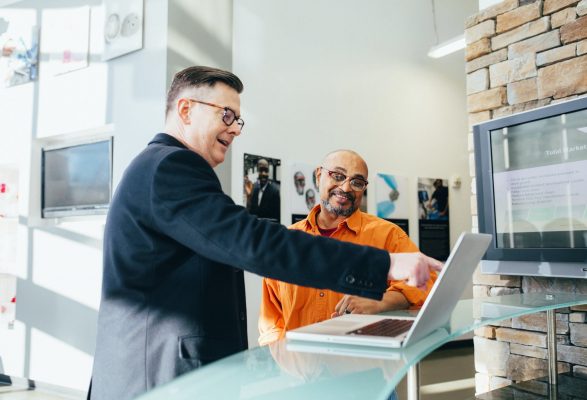 As a businessman, you must be aware of the negative effects of late payments and how to deal with them. If not, just read the following facts:
According to some studies, 79% of companies are forced to invest more in chasing after invoicing, 48% of businesses are unable to pay their suppliers on time, and 30% of companies borrow from banks. And, 10% of business organizations are in a very bad position to turn down new business.
So, the reminder or so-called due date for making payments is not the only thing you need to handle for your cash flow, but there are other strategies to look out for and implement as well.
In order to help you, we've given you a few tips. These tips will position your business cash flow in an ideal position by helping you get paid on time. Here are 4 tips for getting paid on time.
Read more: 4 reasons to choose online invoice rather than paper invoice
Reminder or notification for Payment
It is very important that you determine the payment due date for each of your clients. Your follow-up should be in the form of a good reminder for payment. You just need to set this reminder exactly one day before the invoice due date and send it to your client.
For this, you need to rely on a sophisticated online invoice software system such as Paper.id. Paper.id can set up automatic reminders to let your clients know their payment before the day of payment, which will make them pay on time.
Providing Clients with Multiple Payment Methods
The fewer payment methods your clients have, the harder it will be for them to pay you. Therefore, you should provide your clients with several payment methods so that you can accept payments online easily.
Paper.id, the software controls the field of payment because it provides more than one payment method, which allows clients to choose one according to their convenience to make payments.
This way, your chances of receiving payments from your clients will increase, and you can have a thriving cash flow by making regular online invoice payments.
Using invoice software such as Paper.id is also the best way to track client payments.
Provide Discounts and Late Fees
Good reminders / notifications for payments work best when you use them to entice customers to pay on time with attractive discounts and offers if payments are made earlier than due.
On the other hand, if you remind your clients of late fees and additional fees if they don't pay on time it will work wonders for your business. Tasty offers and late payment fee alerts can play a big role in improving your business cash flow, as they will force your clients to make payments on time.
Read more: The types and function of bill in business transaction
Don't forget to mention the Terms and Conditions
Your relationship with your clients should define the payment policies and terms & conditions that must have with them. It is wise to add these terms and conditions to your invoice. This will help you look professional, and they'll take your bills more seriously and pay you off without delay. Don't forget to eliminate ambiguous language that can lead to conflict or confusion later on.
Remember that modern advanced online billing software like Paper.id can not only help you receive online payments on time by automatically sending regular reminders to each client.
But it will also tell you your clients' payroll records, allowing you to provide as tempting discounts and offers as they can afford. This also has a positive effect on your cash flow balance.

(Visited 130 times, 1 visits today)